Korean American Mom Creates Soju Paying Homage To Her Roots—Donates To Pandemic Relief And To Stop Asian Discrimination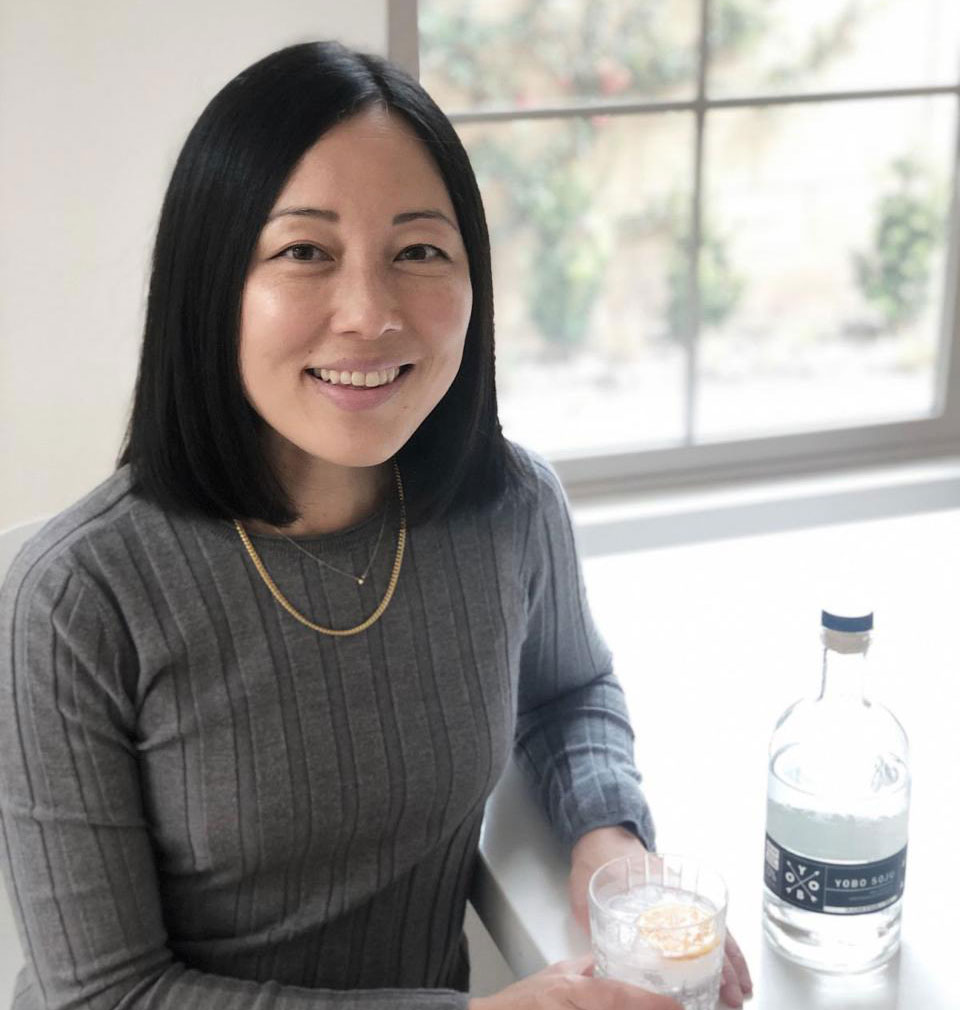 Carolyn Kim Founder of Yobo Soju
At the start of 2021, Carolyn Kim and her team at Yobo Soju continued to see small businesses like theirs suffer from the effects of the Covid-19 pandemic. The family-owned spirit company decided to jump into action. For the first few months of the year, they donated all proceeds to the nonprofit Rethink Food. Rethink Food launched a partnership program in April of 2020 to feed communities suffering because of the pandemic and help keep restaurants in business.
And now, the small business that Kim—a Korean American mom and lawyer—founded is focusing their efforts on stopping Asian hate, as more and more reports of discrimination against the Asian community surface.
"My day job as an attorney has always been centered around trying to help people, and anything I do, whether it's a business project or otherwise, it has to resonate with me," Kim explained.
"So I think it's important to have something where we can use our platform in a limited way to contribute, you know, modest amounts, hopefully, eventually more, to supporting causes we believe in."
Kim founded Yobo Soju in 2015. The busy, lawyer mom of twin boys saw an opportunity in the market. She wanted to create a low alcoholic, higher-quality spirit that she, or anyone, could drink daily without guilt. But she also wanted it to be unique and pay homage to her Korean roots.
Yobo Soju was born.
Yobo is a term of endearment used in Korean culture that translates to honey or darling, predominantly between married couples. Soju is a clear, colorless distilled alcoholic beverage of Korean origin. Soju is sometimes referred to as "Korean vodka" and, according to Kim, is traditionally made from rice.
Kim wanted to create a unique product and decided to make the Soju from grapes.
"It's not your traditional take on Soju," Kim said. "We wanted to make something that's higher quality, have a kind of different spin on it by using grapes as a base ingredient, because we don't have to add flavoring, sugars, anything like that, you get something that's light and aromatic."
Kim, who lives in California, worked with a distillery in the New York Finger Lakes. It was essential for her to create a product that honored her roots, but that was also modern. It took several months to figure out the proper calibration. In the fall of 2015, the team had a soft launch in New York.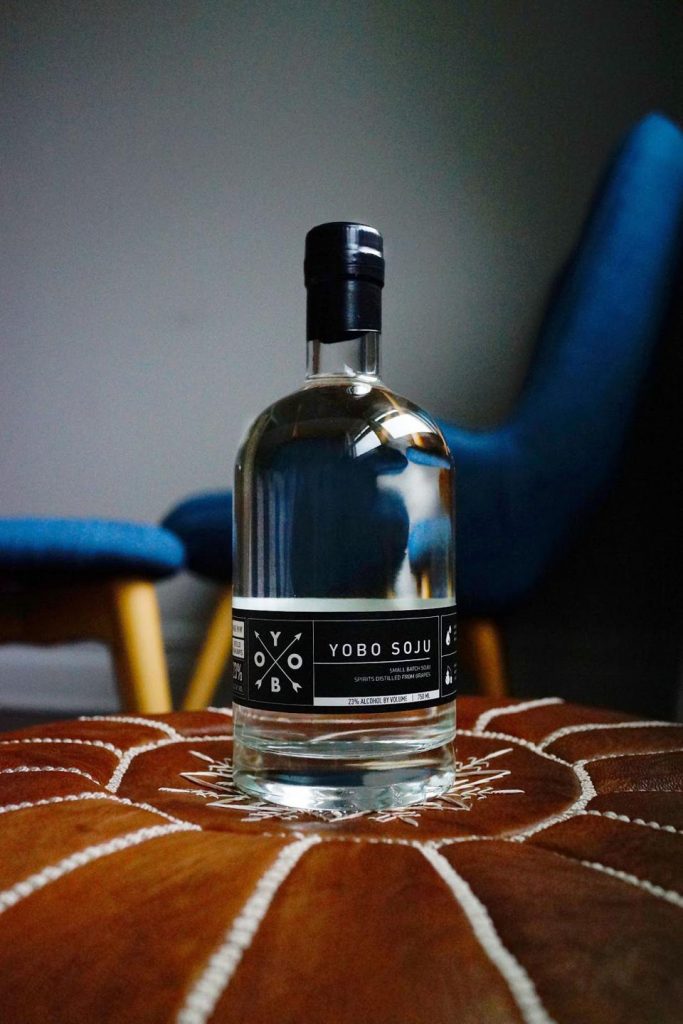 As Kim continues to work as an attorney—and because of mom-life—she brought on John Noe, who is now the CEO of Yobo Soju. Noe worked alongside Kim at the beginning of 2021 to help identify a nonprofit where they could donate Yobo Soju proceeds.
"We were looking at organizations that were effectively able to scale and to contribute to local communities. And so I was able to reach out to several organizations, and Rethink Food just struck us because they were doing so much," Noe said.
"I think for us, it was just seeing where we were able to support local efforts."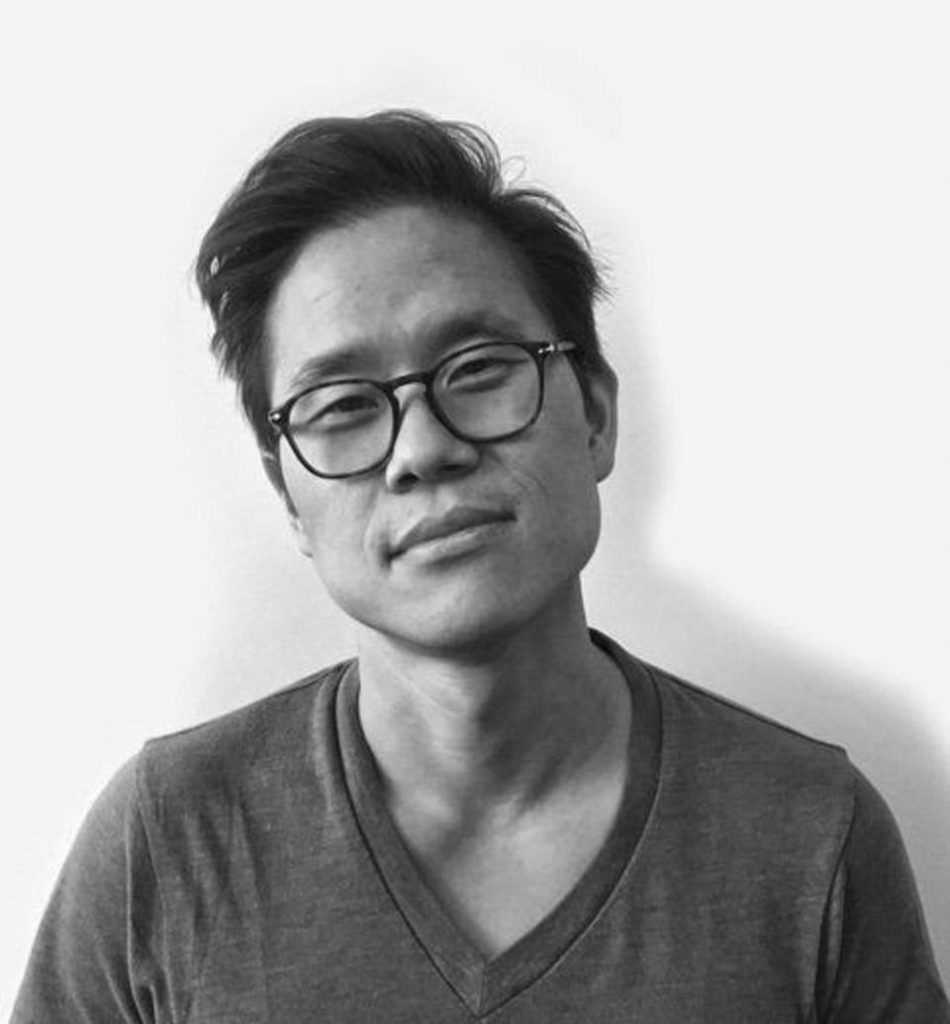 For Noe, who grew up working in his parent's donut stores, it hit home to see businesses struggling and closing because of the pandemic.
"I think a lot of it was, you know, thinking about our parents and whatnot. And Rethink Food doesn't even just help business owners, but also bartenders, waiters, just the entire staff, and just the logistics and all the food supply companies too," Noe explained.
"We felt like they were a good partner, and they hit kind of a large sweet spot as far as the folks that were hurting."
The team's hope for Yobo Soju is for people to continue to learn about the product and the unique cultural drink that is traditionally a very social drink in Korea; it's shared and drank among friends. They also plan to use their business to amplify other nonprofits and companies working to stop Asian hate in the United States. On their website, they have a list of 33 organizations fighting Asian discrimination.
"With the anti- Asian violence, it hits us all on a very personal level," Kim said. "We're not going to pretend that Yobo Soju is going to save the day and solve the world's problems, but there's already so many good grassroots organizations out there doing the good work, and we're here to lend our support."
View complete original article by Allison Norlian on Forbes: https://www.forbes.com/sites/allisonnorlian/2021/04/15/korean-american-mom-creates-soju-paying-homage-to-her-roots-donates-to-pandemic-relief-and-to-stop-asian-discrimination/?sh=4a64c6422cfe