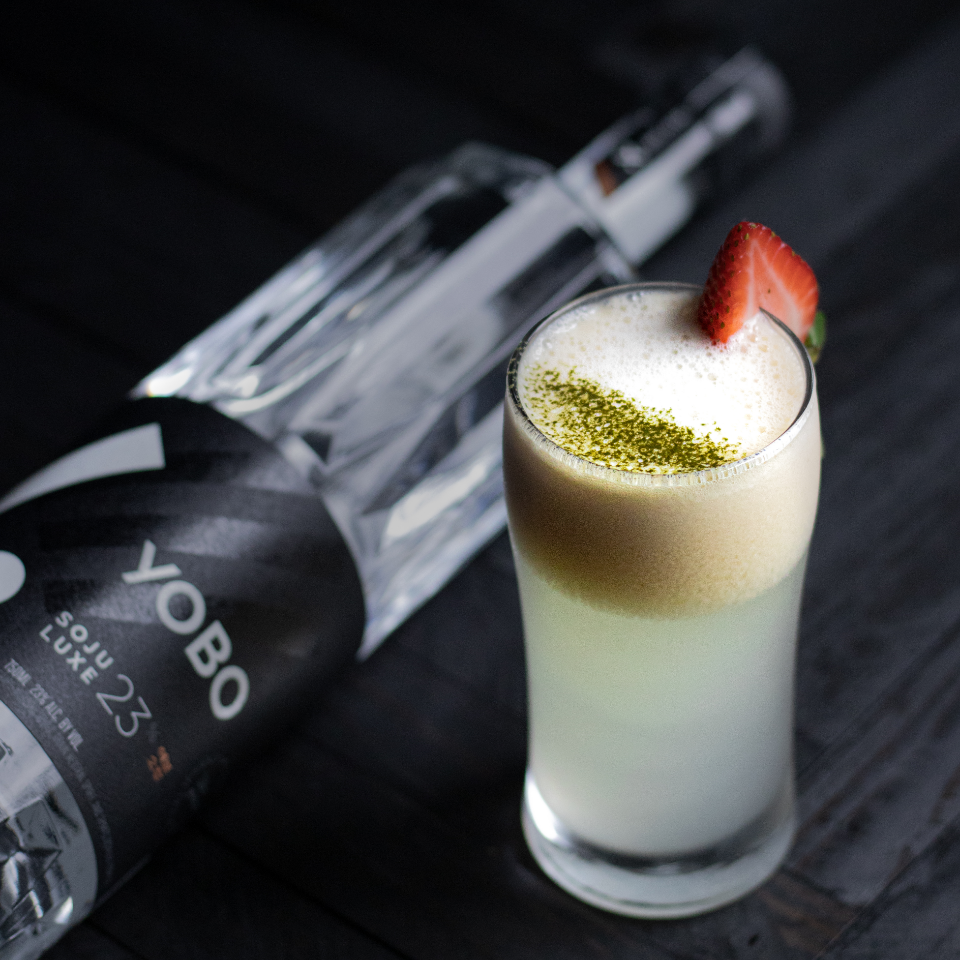 Ingredients.
3 oz Yobo Soju
3 oz Yakult Yogurt
3 oz Citrus Soda or Soda Water
2 dashes Orange Bitters
A squeeze of Lemon Juice
garnish.

Match Dust + Fresh Fruits
glass.

Old Fashioned/Collins
Directions.
Add the soju and Yakult to a cocktail shaker with ice. Shake for 10 seconds. Gently add the soda to the cocktail shaker and swirl to combine the components—strain into your choice of a cocktail glass. Add a very light dusting of matcha powder to the surface of the cocktail. Garnish with a selection of fruits. Fresh citrus and berries pair very well.