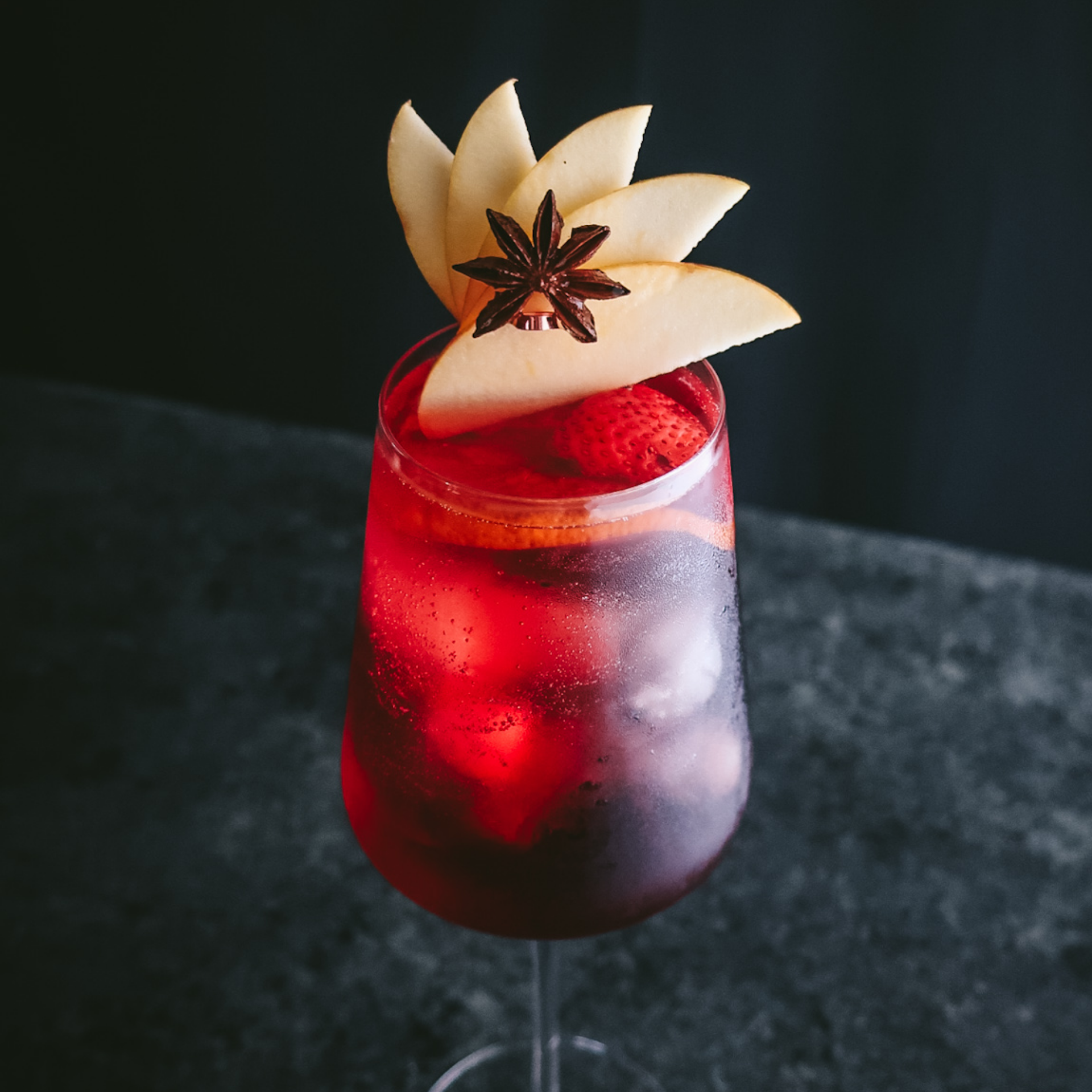 Yobo Winter Sangria
This is a seasonal Sangria that is destined for get-togethers. Strongly spiced aromatics and fruity flavors fill the sangria itself. The finishing of a sparkling beverage helps bring every aroma to life. Served over ice, with fruit and spice, this truly is a winter-style refreshment.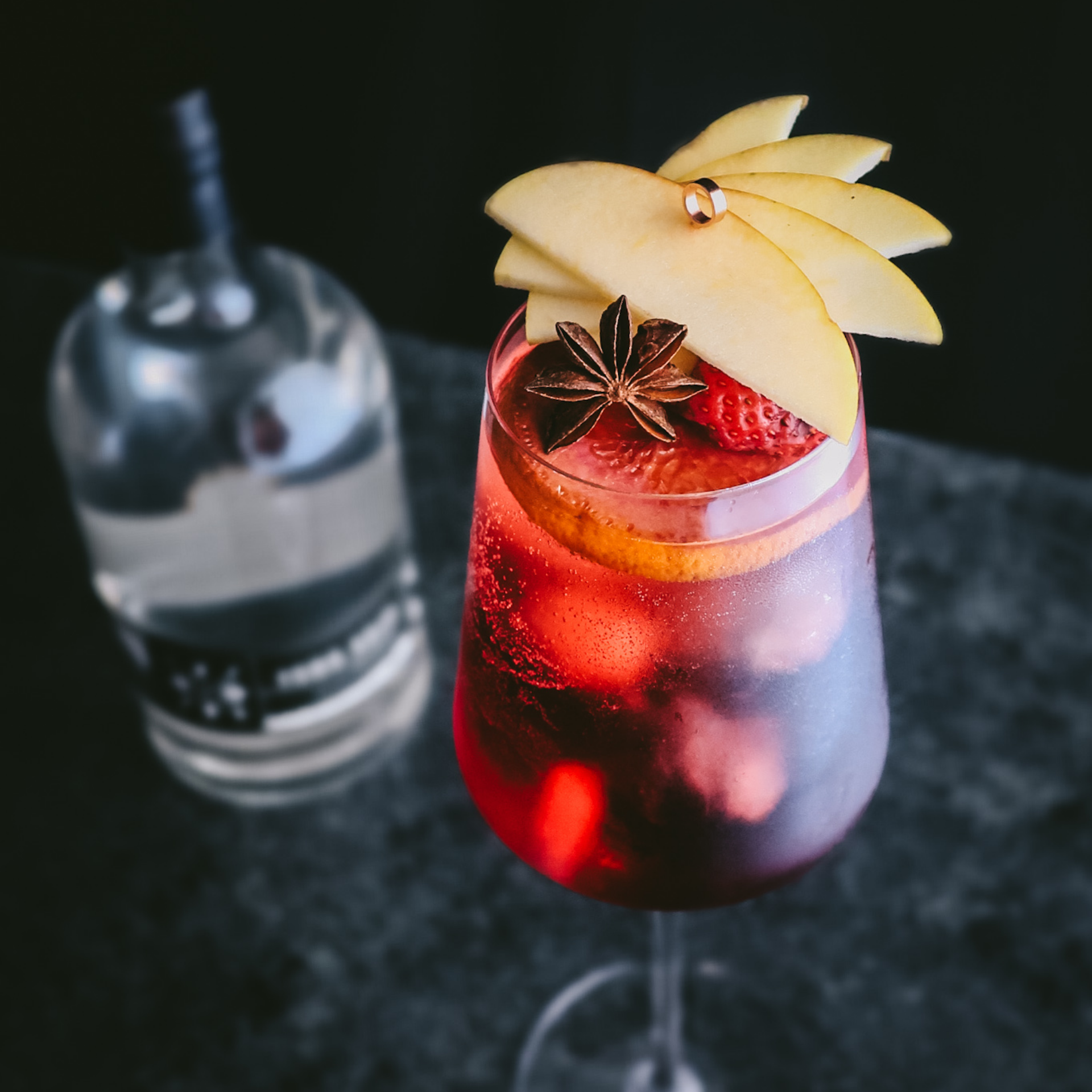 Ingredients.
300 ml Yobo Soju
250 ml Umeshu (Plum Wine)
600 ml Light/Fruity Red Wine
125 ml Simple Syrup (1:1)
2 Oranges (Sliced ¼" wheels)
150 g Strawberries (any fresh fruit chopped)
40 g Fresh Sliced Ginger
20 g Cinnamon Stick
3 g Black Peppercorns
1 g Cloves (12 pieces)
1 g Allspice Berries (Crushed)
2 Cardamom Pods
1 Bay Leaf
Sparkling Beverage (Prosecco, Soda, Ginger Ale)
garnish.

Fresh and Soaked Fruit and Spices
glass.

Wine glass or goblet
Directions.
Toast the Peppercorns, Cloves, Allspice Berries, Cardamom, and Bay Leaf in a small pan until fragrant. Add the toasted spices to a large glass or plastic container. (at least 2L capacity) Next add the ginger, strawberries (any fresh fruit), and oranges. Last pour in the Yobo Soju, red wine, umeshu, and simple syrup. Stir to mix the sangria, cover tightly and refrigerate for 24 - 72 hours. Strain out the fruit and spices, and reserve to serve as a garnish with the drinks. Store the sangria in an airtight container if not used immediately. It is best enjoyed 7 days after straining.

To Serve:
6 oz Yobo Sangria*
2 oz Sparkling Beverage (Prosecco, Soda, Ginger Ale)