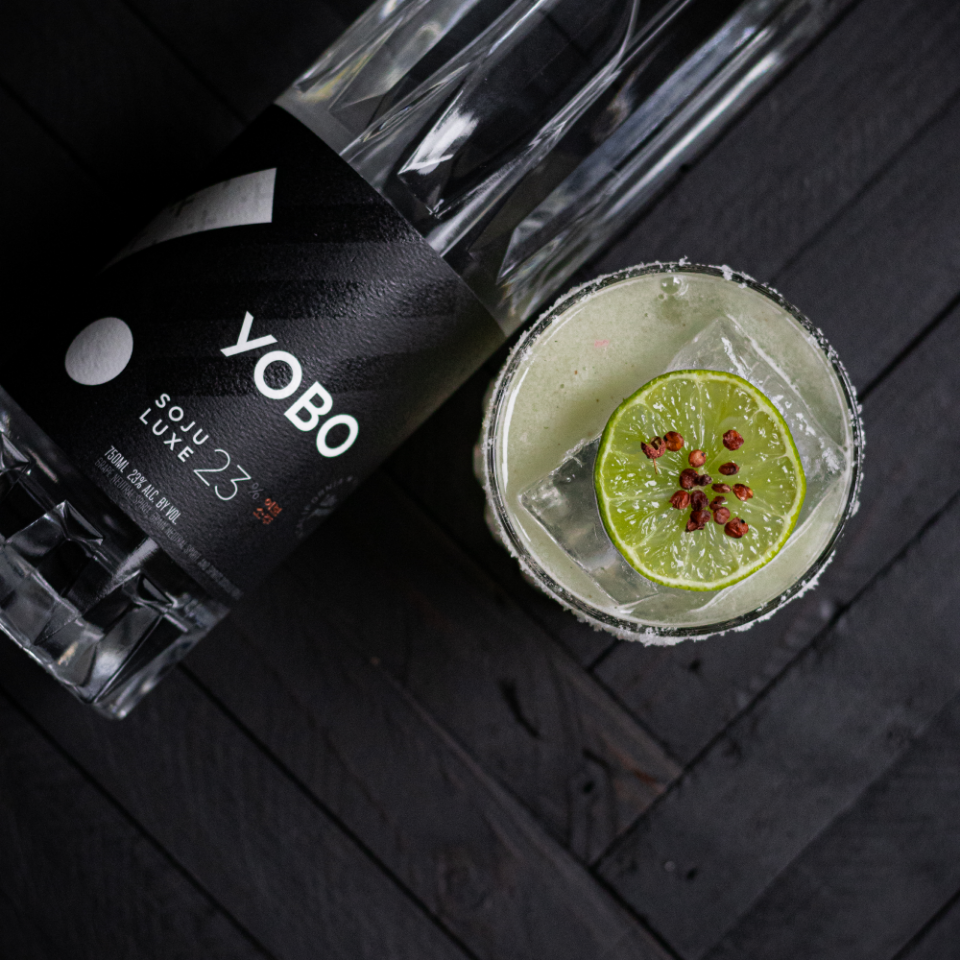 Ingredients.
1½ oz Yobo Soju
1 oz Lime Juice
¾ oz Orange Liqueur
¼ oz Agave or Sugar Syrup
1 Tbl Sichuan Peppercorns
Salt rimmed glass.
garnish.

Fresh Lime Wedge or Wheel
glass.

Margarita/Coupe or Double Old Fashioned
Directions.
Wet the outside rim of the glass with a wedge of lime. Tap into a pile of coarse salt while turning to coat as much as you want. Tap off excess. Add the peppercorns to a cocktail shaker, and crush with a muddler. Next, add the soju, lime juice, orange liqueur, and syrup to an ice-filled cocktail shaker. Shake for 10 seconds, and strain into a salt-rimmed glass. If on the rocks, fill with ice. Garnish with fresh lime.