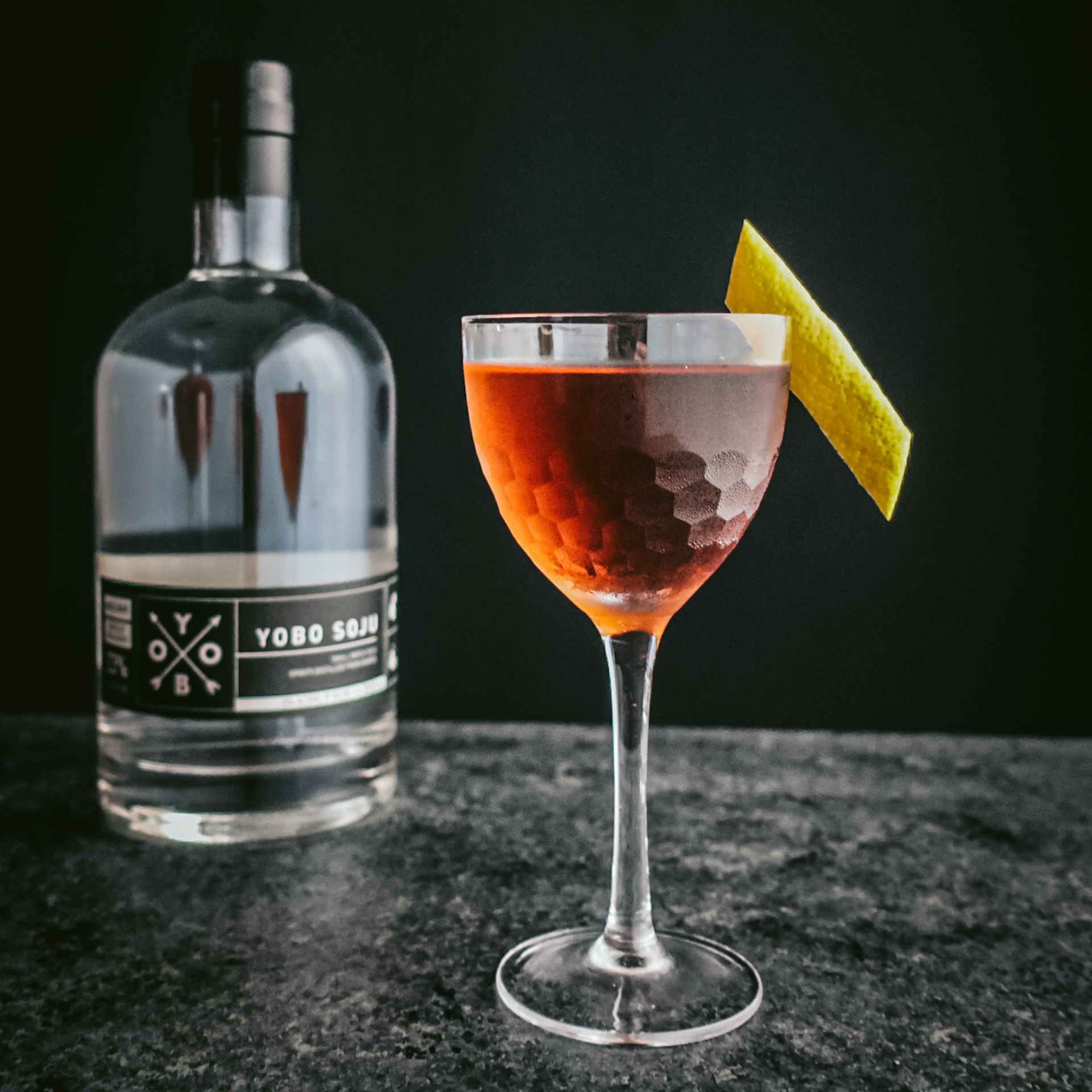 Ingredients.
2 oz Yobo Soju Luxe
¾ oz Sweet Vermouth
¾ oz Dry Sherry (Fino or Amontillado)
2 dashes Orange Bitters
Rice vinegar rinsed glass
glass.

Martini Glass or Coupe
Directions.
Add the bitters, sherry, vermouth, and soju to a mixing glass with ice. Stir and strain into a vinegar rinsed cocktail glass. Express oils from a lemon peel onto the cocktail's surface and affix to the glass.