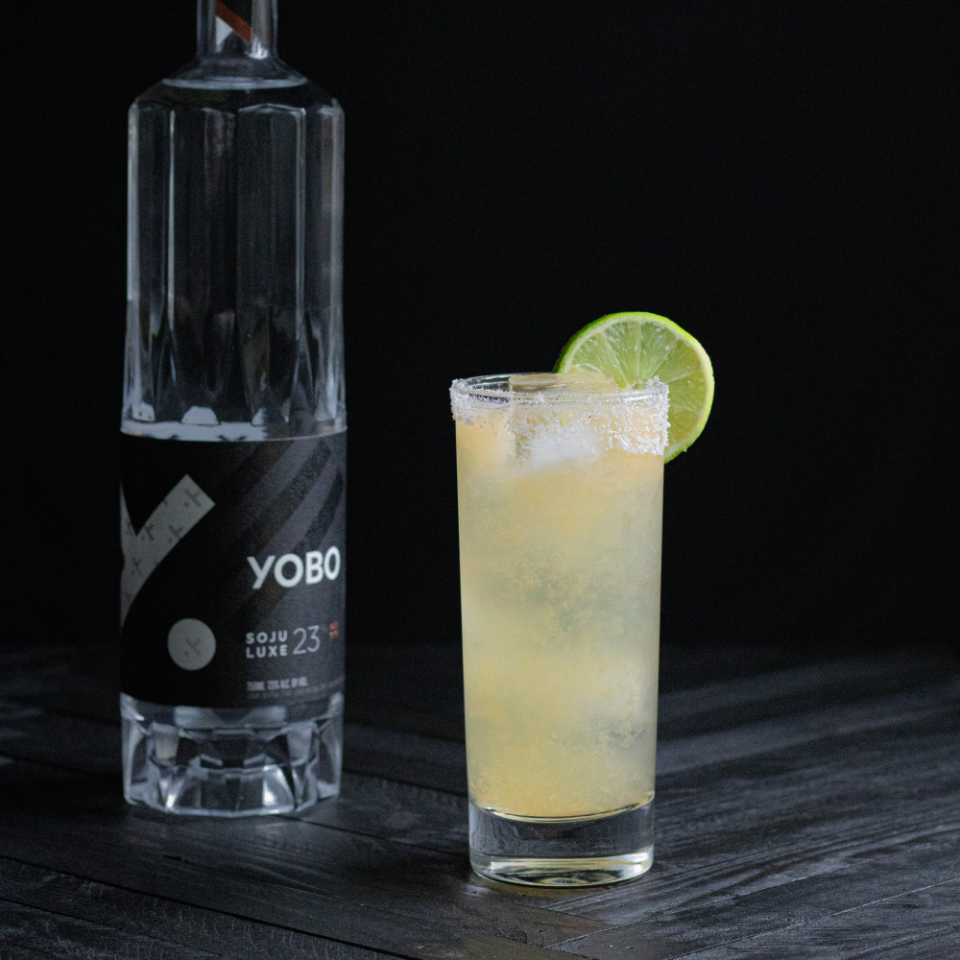 Ingredients.
2 oz Yobo Soju
¼ oz Lime Juice
3 oz Grapefruit Soda (i.e. Squirt)
Salt rimmed glass optional.
garnish.

Fresh Lime Wedge or Wheel
Directions.
Wet the outside rim of the glass with a wedge of lime. Tap into a pile of coarse salt while turning to coat as much as you want. Tap off the excess. Add ice to the glass and top with the soju, lime, and grapefruit soda. Stir softly to incorporate all the ingredients, top with any soda if needed. Garnish with fresh lime.