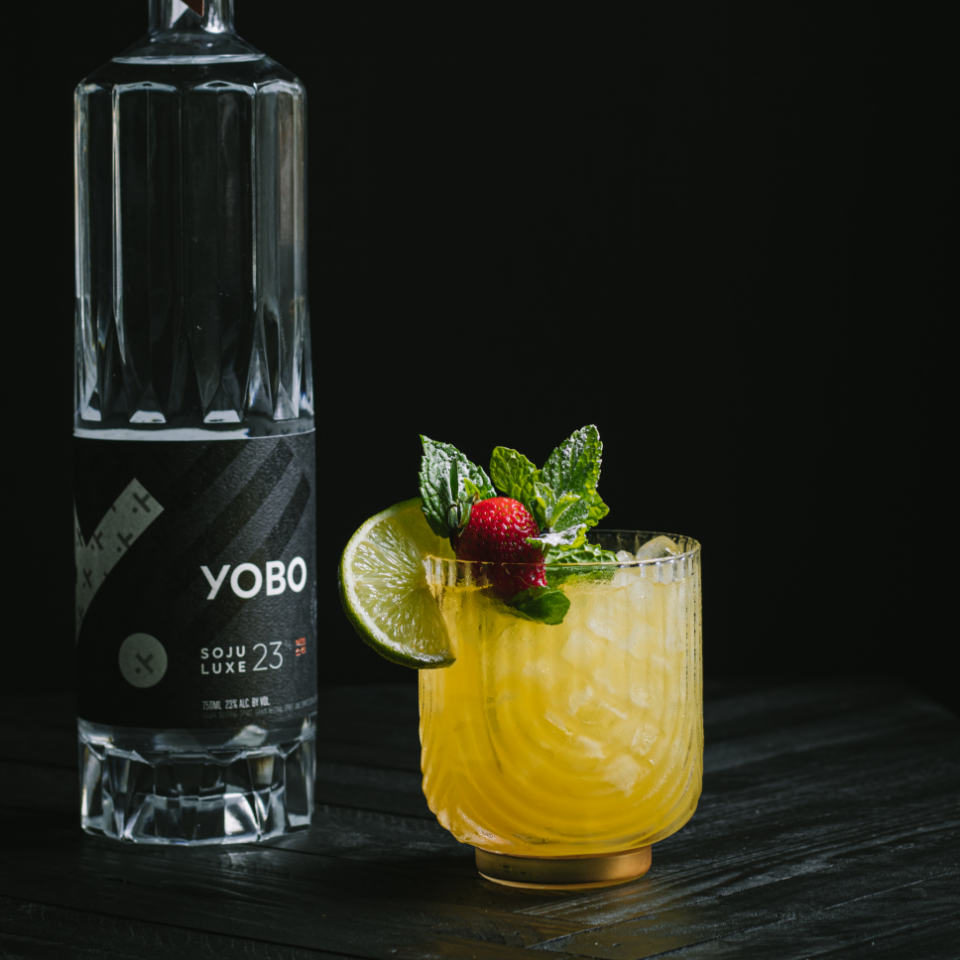 Ingredients.
2 oz Yobo Soju
1½ oz Dry Sherry (Amontillado or Olorosso)
½ oz Simple Syrup
3 Kumquats
1 Orange Wheel
1 Lemon Wheel
garnish.

Citrus Wheels + Fresh Berries + Mint
glass.

Goblet/Tumbler/Collins
Directions.
Add the kumquats to a cocktail shaker and crush with a muddler. Add the soju, wine, syrup, citrus wheels, and ice to the shaker. Shake for 10 seconds, and fine strain over a pebble ice-filled glass. (Crushed ice or cubes will work) Top with more ice if needed, and garnish with citrus wheels, seasonal fresh berries, and fresh mint. Serve with a metal straw. For an extra pop, dust with powdered sugar.