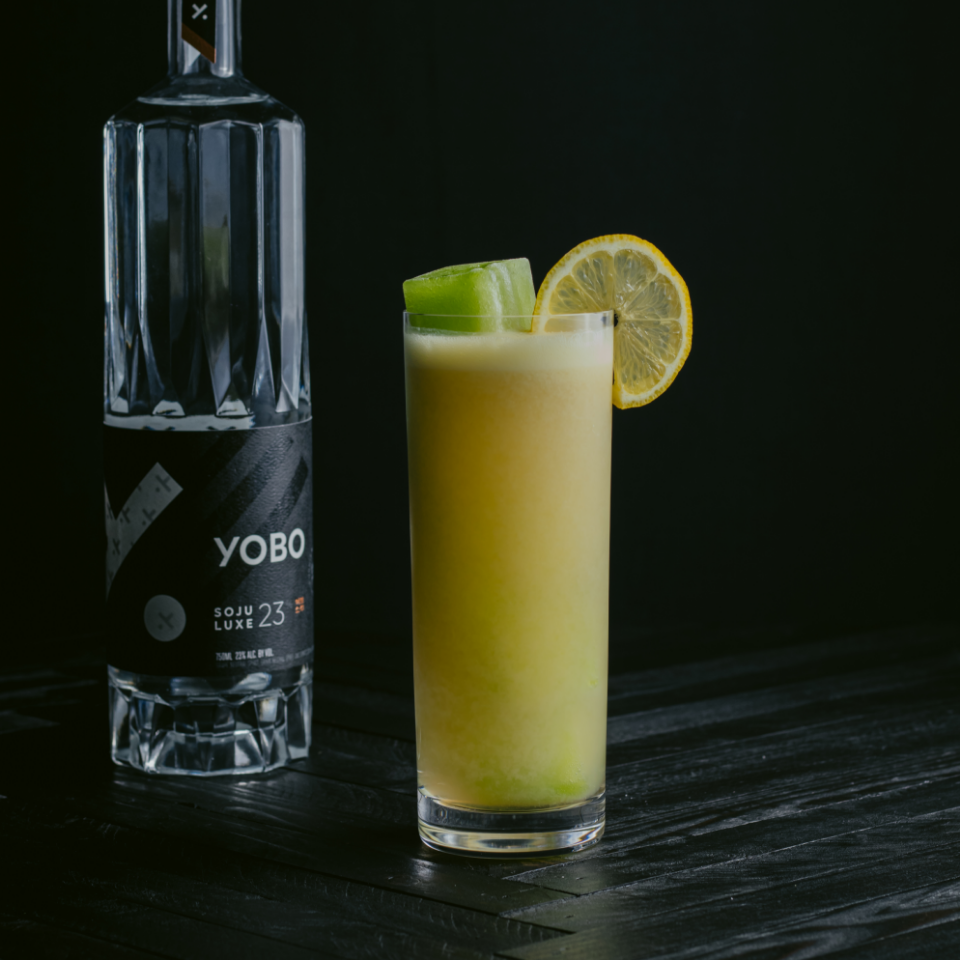 Ingredients.
3 oz Yobo Soju
3 oz "Fruity" Kombucha
1½ oz Honeydew Puree
1 oz Yakult
½ oz Lemon Juice
Honeydew Ice Cubes
Directions.
The day before, prepare the honeydew ice cubes using fresh honeydew melon flesh. Blend on high until smooth, and then add to an ice cube tray and freeze overnight. Reserve some of the puree to use for the cocktails. (Freeze two parts, keep 1 part as puree.)

Add the soju, Yakult yogurt, honeydew puree and lemon juice with an ice-filled shaker to make the cocktail. Shake for 12 seconds to chill. Next, add the melon ice cubes to your glass and strain the cocktail into it. Top with the kombucha, and garnish with the lemon wheel.