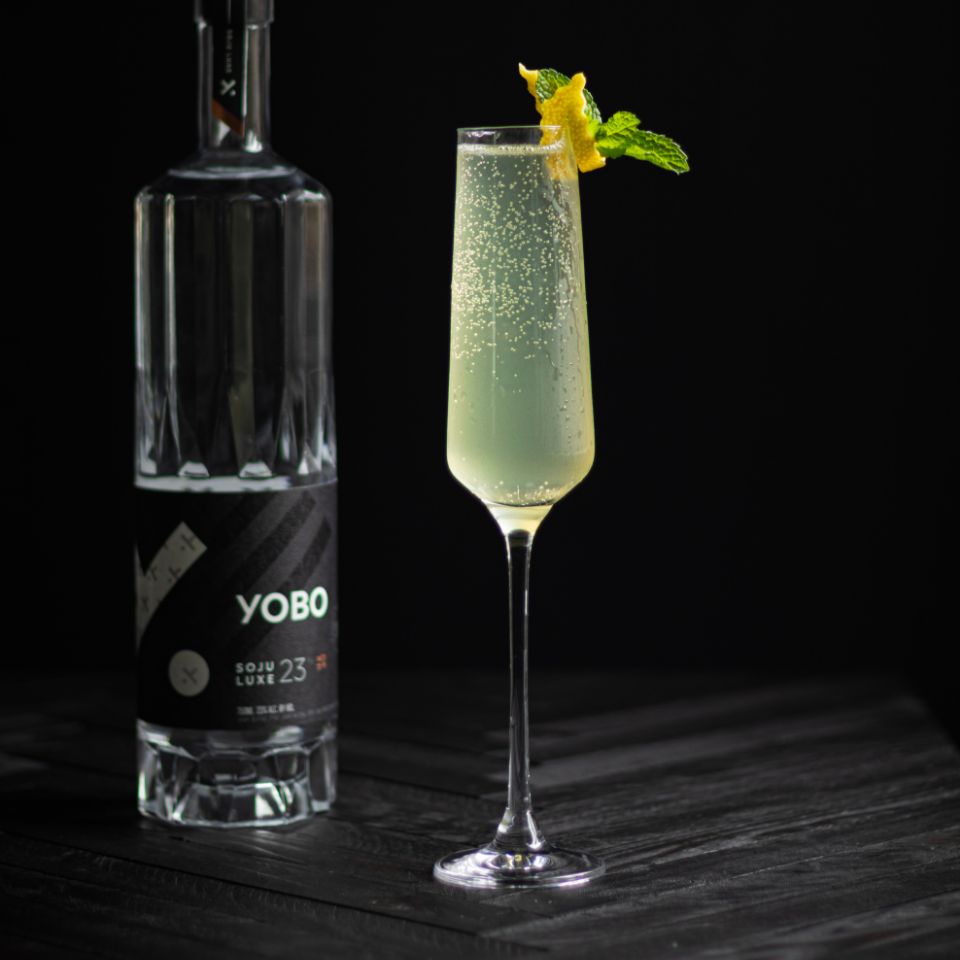 Ingredients.
2 oz Yobo Soju
½ oz Green Tea Syrup
½ oz Lemon Juice
3½ oz Sparkling Wine
4 - 6 Mint Leaves
garnish.

Lemon Peel + Mint
Directions.
Add the soju, syrup, and lemon juice to an ice-filled cocktail shaker. Shake for 12 seconds and strain into a cocktail glass. Top gently with the sparkling wine. Express oils from a lemon peel onto the cocktail and affix to glass or drop in.