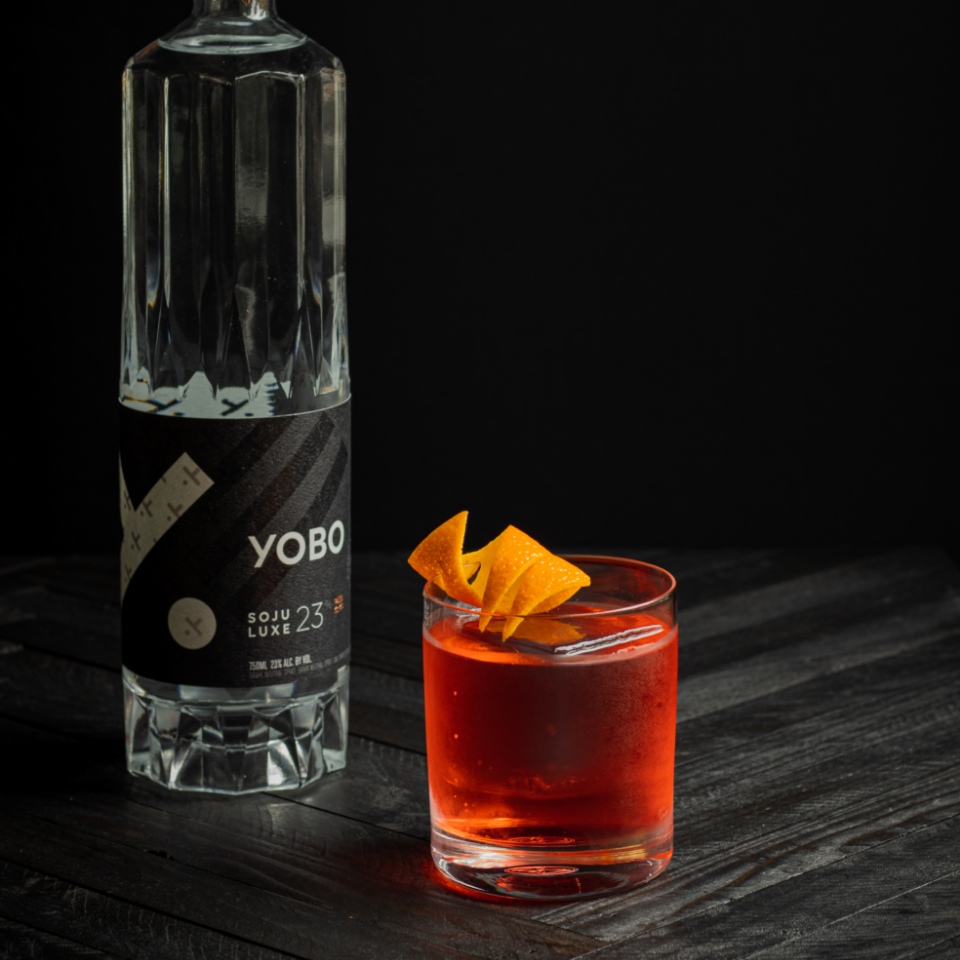 Ingredients.
1½ oz Yobo Soju
¾ oz Dolin Blanc Vermouth
¾ oz Campari
glass.

Double Old Fashioned or Coupe/Martini
Directions.
Add the soju, vermouth, and Campari to an ice-filled mixing glass. Stir until chilled, and pour over a large ice cube in an old-fashioned double glass. Or serve in a chilled stemmed cocktail glass without ice. Express the orange peel across the cocktail and drop it in the glass.